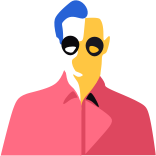 Matt Delac is a French DJ and music producer who loves to mix urban and exotic sounds to create a unique combination of dance and deep house.

Find Matthieu Delac Instagram or write me an email at [email protected]
My Gear
2 Pioneer CDJ-3000
DJM-750 MK2
Pioneer XDJ-RX3
for small sets
Testimonials
Delac plays such happy, fun tunes. You can tell he puts a lot of thought into his set; taking into consideration the audience, the type of event and the vibe we are trying to create here at Second Home.
- Kim Mullan, Bar manager, Second Home Lisbon
Sick sound/vibe for a summer afternoon going into an amazing night in beautiful Lisbon.
- Ricardo Antunes, Manager, Volskwagen